My first trip abroad was at the age of 2. So it only makes sense that I have always had the innate desire to travel to a new place. As I grew older, the wanderlust increased.
My goal is to visit ALL 50 states of America, ALL 195 countries, and 7 continents.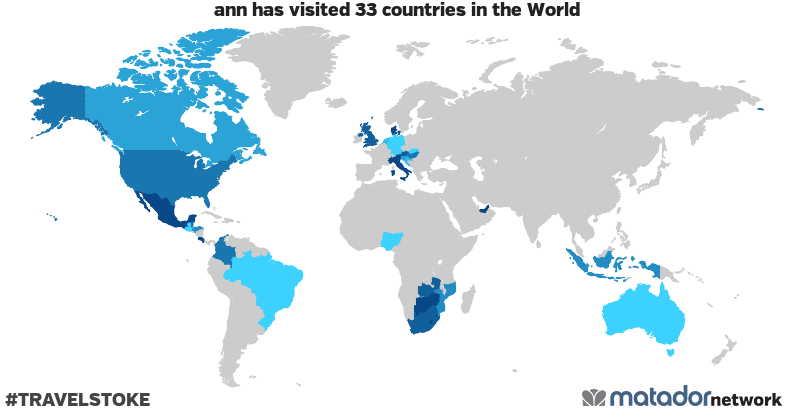 Countries Visited:
Antigua, Australia, Austria, Belize, Botswana, Brazil, Canada, Colombia, Costa Rica, Croatia, Denmark, Germany, Guatemala, Honduras, Hungary, Indonesia, Italy, Lesotho, Mauritius, Mexico, Mozambique, Netherlands, Nigeria, Singapore, Slovakia, Slovenia, South Africa, Swaziland, Zambia, Zimbabwe, United Arab Emirates, United Kingdom, United States.